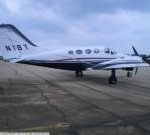 Cirtcele Electric is a full service Licensed, Bonded and Insured Electrical Contractor providing installation and repair of all of Commercial, Industrial, Residential, Lighting, Telephone & Data and All Cabling & Fiber Optic needs.
We provide 24-7 emergency service on all types of electrical, telephone and lighting systems. Our objective is to repair and restore your electrical or telephone service as soon as possible, although sometime this may have to be done on a temporary basis as we locate equipment or have your equipment serviced or rebuilt. We stock a large selection of new, used and obsolete parts and pieces to restore your electrical and production needs. Our retrofit team can retrofit your old obsolete Service Entrance Equipment, Distribution Centers, Motor Control Centers and Panel boards with custom built equipment usually able to use your existing tubs, conduits and wiring.
Together with our network of suppliers, manufacturers, repair and rebuilding shops, you can be assured your emergencies or needs are handled quickly and professionally in a neat and workmanship like manner with as little downtime as possible.
For your remote or branch locations, our Chief Pilot and aircraft is also available 24 hours a day for emergency repairs, retrofits or even to pick up or drop off your spare parts for maintenance.
Give us a call at  480-545-9600 to learn more about our complete line of services including but not limited to energy saving retrofits, going green, underground locating, street and parking lot repairs and installation, 24/7 emergency service, warehouse lighting and much more.
Cirtcele Electric (sir-cell-ee)  = ELECTRIC spelled backwards (we knew you were wondering)
We accept all major credit card (Visa, MasterCard, Discover, & American Express) .