Even after all the Christmas lights are stored away, it is imperative that you find an electrician to help you with all the electrical projects that come after the holidays. If you are looking for a New Year's resolution, using a professional electrician should be one to certainly keep. Getting an inspection of your outlets, fuse box, wires, and more is crucial if you were running Christmas lights 24/7 for the holidays. Even if you didn't have lights, as a fresh new start, you should definitely have an electrical inspection completed that can ensure that your electrical supply is "current," power saving, and safe.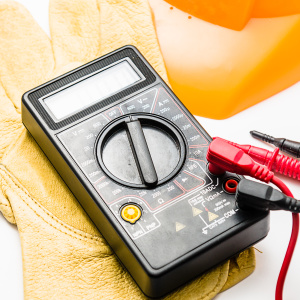 Contact Cirtcele Electric, your trusted Mesa electrician for a qualified and professional electrician to make a stop at your home or business. If you are unsure how to check the quality of your electricity, then a member of the Cirtcele team can be there to help you out. If you are looking to work on a new indoor or outdoor lighting project, especially if you got something fun as a Christmas present, a qualified electrician can help you install and put the finishing touches on it. Not everybody has time to learn how to do certain electrician tasks – and even if you do learn how to do it yourself, you do not have the experience like Cirtcele Electric. In addition, you would need to know the condition of the wiring in your home as well as the condition of the breakers to know if they can handle the extra electrical current.
Don't get caught with an electrical project sitting out in the garage for months or living in a home that may be unsafe – contact an electrician and finish that project sooner than later. Start the the new year right with a safe home, updated electrical systems, and maybe even better lighting around the inside and/or outside of your home or business. You will be so glad that you took the time out of your busy schedule to take care of something that is important and definitely a check off the list for 2015!