You often hear around the holidays that you are going to want to get "the gift that keeps on giving" – luckily, it is as easy as calling your local Phoenix electrician! You will be so thankful for both yourself and your entire family that you took the necessary step to obtain an electrical inspection for your holiday decorations and home. Imagining a disaster such as a fire or even just a power shortage is more stress that you'll need to make it through the holiday season!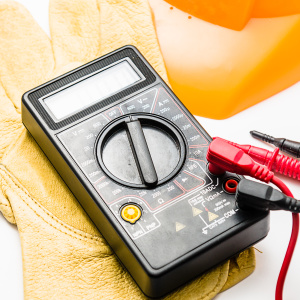 When it comes to putting up Christmas decorations, an electrician is not going to tell you exactly how to decorate your tree or home, but you will certainly be guided through the process of safely plugging in your holiday decorations. When it comes to using safety guidelines, it all starts with first making sure that your lights, inflatable decorations, or other holiday decorations are standardized to be safe for use in your outlets. It may seem comical in a movie when the Christmas lights are turned on and the whole house seemingly short circuits, but that can cause actual harm to your electrical system in your home as well as potentially starting a fire. Being prepared is always better than trying to do damage control when it comes to electrical safety in your home. Sometimes, electrical shorts can happen in the attic or behind walls and you wouldn't know a small fire started until it becomes much bigger.
Don't wait until it is too late to hire an electrician – Cirtcele Electric, your trusted Mesa electrician is here to make your holiday the best it can by providing an electrical inspection of your electrical panels, home wiring, and electrical outlets. The process of hiring an electrician to perform an inspection is quick and easy and you'll be so glad that you have safeguarded your family against any risks that may occur around the holidays. You'll appreciate all the services that Cirtcele can offer you – from helping you with power saving options to ensuring that your home's wiring is safe and updated with the latest technologies. Be sure to have a stress free holiday this season to safeguard your home and loved ones.
Happy Holidays from Cirtcele Electric to you and your family.